Lees de Officiële Beschrijving
Als exclusief postuniversitaire universiteit staat ons onderwijsportfolio bekend om zijn relevantie voor het bedrijfsleven en de industrie. Wij zijn de grootste Britse leverancier van afgestudeerden op masterniveau in engineering en bieden een vlaggenschip MBA, uitgebreide managementopleidingen en professionele ontwikkelingsprogramma's van wereldklasse. Ons werk informeert het overheidsbeleid en loopt voorop in het produceren van baanbrekende nieuwe technologieën en producten in samenwerking met de industrie.
Het onderzoek en advies dat we uitvoeren voor de industrie, de overheid en het bedrijfsleven bieden onze studenten een echte leeromgeving, waardoor ze zich kunnen ontwikkelen als professionals en hun kennis vervolgens kunnen overdragen aan de wereldeconomie.
Cranfield University in Shrivenham is de thuisbasis van Cranfield Defense and Security. Het is een beveiligde militaire site in samenwerking met de Defence Academy, Ministry of Defence, UK. Het personeel en de beveiligde faciliteiten lopen voorop in hun vakgebied en bieden uiteenlopende capaciteiten op het gebied van defensie en veiligheidswetenschappen, forensica, techniek en technologie.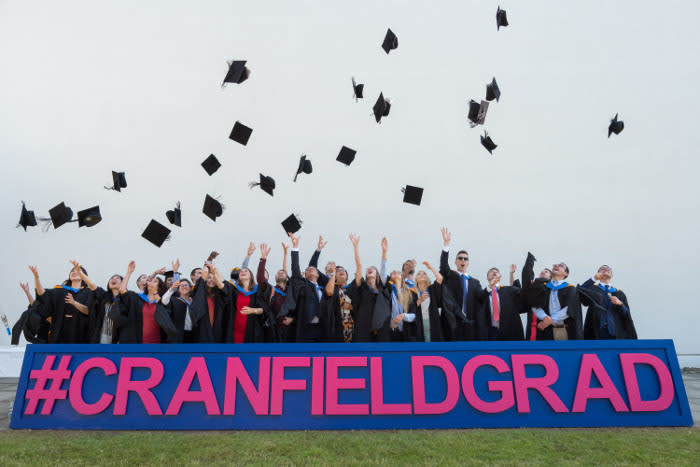 Feiten over onze universiteit:
Ons full-time MBA-programma staat op de 9e plaats in het Verenigd Koninkrijk, 18e in Europa en 76e in de wereld in de Financial Times 2019 ranglijst van full-time MBA-programma's ;

In The Economist Welke MBA? Masters in Management (MiM) 2019 ranking Cranfield School of Management Management MSc behaalde de volgende rankings:

3e in het VK en 30e in de wereld

1e in het VK en 9e in de wereld voor het percentage afgestudeerden dat op zoek is naar een baan, 3 maanden na het afstuderen

In de QS World Rankings 2018 staan we in de top 50 voor Engineering - Mechanical, Aeronautical


We staan op de zevende plaats in het Verenigd Koninkrijk voor commercieel onderzoek, consultancy en professionele ontwikkeling.


81% van ons onderzoek wordt door REF (Research Excellence Framework, 2014) aangemerkt als wereldleider of internationaal excellent.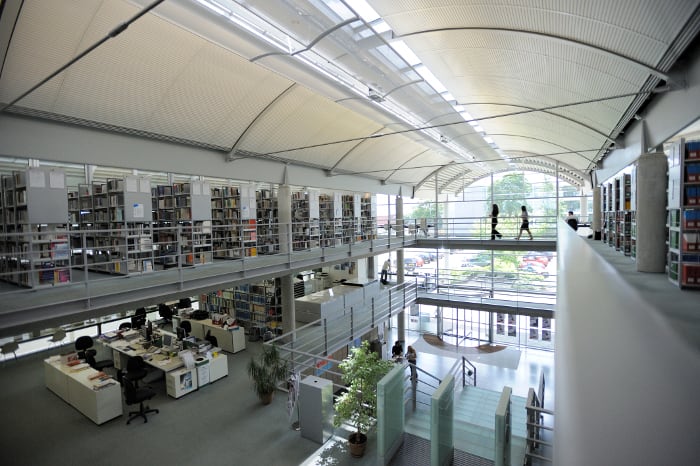 Wat maakt Cranfield uniek?
Er is een lid van het academisch personeel voor elke zeven studenten, een van de beste ratio's voor elke universiteit in het Verenigd Koninkrijk
Er is een lid van het academisch personeel voor elke zeven studenten, een van de beste ratio's voor elke universiteit in het Verenigd Koninkrijk
96% van onze afgestudeerden zijn in dienst of in verdere studie
Onze wereldwijde community is een krachtig professioneel netwerk met studenten en studenten uit meer dan 167 landen
We hebben wederzijds voordelige relaties met ongeveer 1.500 bedrijven en organisaties
Wij zijn de enige universiteit ter wereld die een luchthaven bezit en beheert en de status van luchtvaartmaatschappij heeft

Studentenleven aan de Cranfield University
Cranfield campus ligt op een groot terrein met voorzieningen zoals bars, winkels, een postkantoor, een sporthal en een bank. Uitstekende recreatie- en winkelfaciliteiten zijn te vinden in Milton Keynes en het historische stadje Bedford, op slechts een klein eindje rijden.
Onze campus heeft allemaal:
Het is een eigen vliegveld,
Twee hotels met volledige accommodatie, conferentie- en banketfaciliteiten,
Sport- en recreatiefaciliteiten,
Opties voor studentenhuisvesting bestaande uit eengezinswoningen en individuele studentenflatblokken,
Een kleuter- en kleuterschool op de campus die het beste biedt voor jonge geesten - beide zijn door Ofsted als 'uitstekend' beoordeeld.


Kom naar onze Open Dag
Kiezen waar je wilt studeren voor je postgraduaat vereist een toewijding in termen van zowel tijd als geld. We realiseren ons het belang om niet alleen een onderwerp te bestuderen waar je gepassioneerd over bent, maar ook om een cursus te volgen die je een voorsprong geeft op het gebied van toekomstige werkgelegenheid. Daarom moedigen we je aan om ons te bezoeken op onze Open Dag:
14. maart 2020
03. juni 2020
02. september 2020
21. nov 2020
Bezoek www.cranfield.ac.uk/openday voor meer informatie over onze Open Dagen
Locaties
Cranfield
Address
College Road
MK43 0AL
Cranfield
,
Engeland
,
Verenigd Koninkrijk
Swindon
Address
Swindon
,
Engeland
,
Verenigd Koninkrijk